Your Contribution is Vital!   What do you do with your generosity?
You maintain our highly visible Headquarters at 700 Arendell Street in Morehead City.
You keep our Democratic Candidates in the public eye.
You support the local Get Out the Vote (GOTV) effort for local, state, and national candidates.
You help weave the 29 Democratic precincts in this county into a network for effective outreach.
You support the work and the spirits of the many volunteers we need to ensure the Democrats become a strong presence in Carteret County.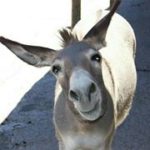 You can make an unrestricted gift or a gift designated to Headquarters to Keep the Dem Doors Open through this year and beyond!
The simplest way to give is with a monthly donation through

ActBlue,

or as an online banking payment. We have a goal of having 100 people giving a monthly donation of $10 or more to keep our Headquarters open. Please become a sustaining donor.

You may also mail a check to PO Box 708 Morehead City, NC 28557.
The Carteret County Democrats appreciate your support!